You must be old enough to consume alcohol legally in your country of residence.
Enter in the website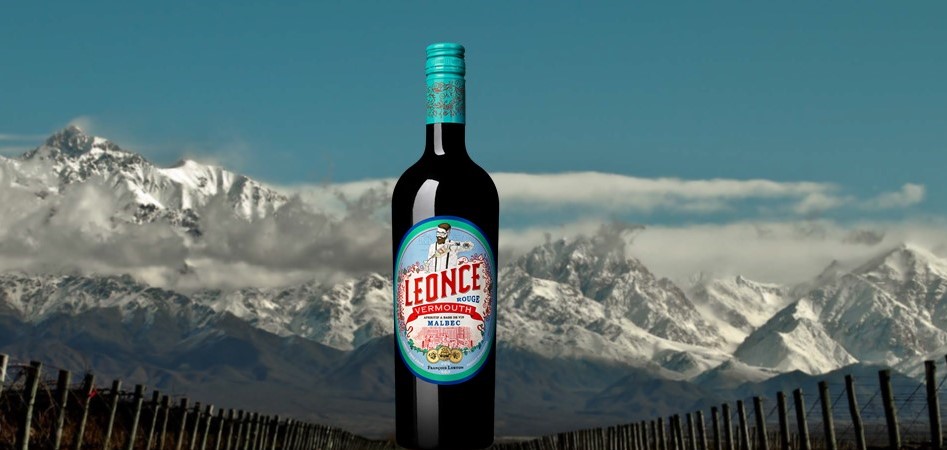 'The character and aromas of the Andean foothills in a vermouth.'

And a 1, and a 2, and a 3… After Gascony and the Maury region, François and Sabine Lurton are showcasing a particular terroir that is very dear to them in order to create their third vermouth: Léonce Malbec.

The Chacayes terroir in Argentina is behind this vermouth's creation. For more than twenty-five years, François has been planting his vineyard in high-altitude, semi-arid sites in the foothills of the Andes (meagre, deep gravel): the Uco Valley. François chose the Chacayes district (the name that François gave to his wine) to create Bodega Piedra Negra, on 200 hectares of virgin land.

This vermouth was made by the bodega's oenologists using a Malbec Reserva, fortified with the addition of a Pinot Gris distillate. This fortified wine is then supplemented with around twenty botanicals, the majority of which come from the Andes mountains and some of which originate from the bodega's own gardens. It is a complex blend of citrus peel, spices (star anise, ginger), aromatic herbs (mint, basil, sage, chamomile, lavender), bitter plants (quinquina, gentian root) and typical plants from the South American continent (Inca tea, sedum morganianum, larrea, matico).

After Italy, France and Spain, Argentina is the other major vermouth country. Italian brands Cinzano and Martini dominated the market for many years. Local vermouths disappeared, but recently, an artisan trend has gained traction and interest from Argentinian consumers. Léonce Malbec is therefore part of this trend, and is aimed at both local and international consumers. It is best served chilled – Argentinians drink it straight or over ice. They also enjoy it with a premium tonic (70% Léonce / 30% tonic) or in a cocktail.

DON LÉONCE

50 ml Léonce Malbec
20 ml sugar syrup (see tip)
25 ml freshly squeezed lemon juice
2 drops bitter orange

Decorate with grapefruit or orange peel.
Tip: how to make a homemade sugar syrup
Put equal amounts of water and caster sugar in a saucepan and bring to the boil. When the sugar has fully dissolved in the water, the syrup is ready. It will keep in the fridge for two months in a sealed container.
By Julien Veyron – Alambic Sales Director