You must be old enough to consume alcohol legally in your country of residence.
Enter in the website
Léonce Récapet
History and story of a visionary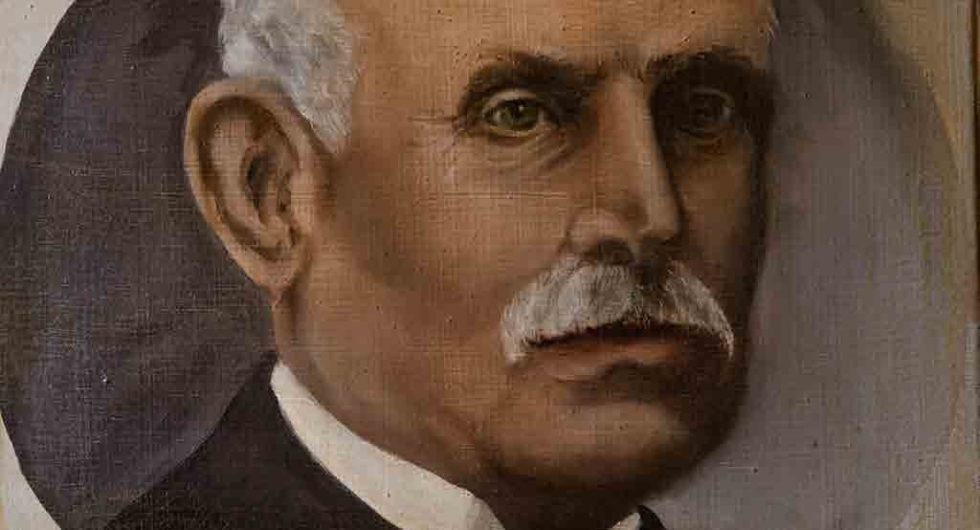 It was via Léonce Récapet that the family was bitten by the winegrowing bug. Without a doubt, his most important legacy is a sharp, inquiring mind, and above all his ability to address challenges. In 1890 he took over the small liqueur factory that had been founded a few years earlier by his father Jean Récapet and his uncle François Récapet (both brewers and distillers), which he then modernised by introducing processes that were revolutionary and well ahead of their time. He therefore ensured the prosperity of the family's 'steam distillery' in an utterly innovative way. As well as introducing the principle of steam heating in a still (regular steam production produced low pressure that ensured distilling at the ideal temperature), he also established modern marketing principles, as demonstrated by the range of labels. In addition to forging strong commercial links and expanding the range over the years with new additions (rum, quinquina, syrups etc.), this trendsetter ensured the distillery's future with strategies that are still in use today!
He then decided to embark on a new adventure: winegrowing. In the years that followed, he acquired the Belair and then Montremblant estates, and in 1897 he took ownership of Château Bonnet in Grézillac with its 47 hectares of land, vines and meadows. At the end of the 19th century, this was a dying vineyard that was struggling to survive repeated attacks by downy mildew, powdery mildew and phylloxera, but Léonce Récapet nevertheless took up the challenge. The estate was in a poor state, but this did not put him off. Instead, the Bonnet estate became a fantastic testing ground for this trendsetter: replanting the vineyard, selecting the best grape varieties, building new winery facilities in 1902 where the steam machine was making harvesting work easier, erecting new operational buildings, and then adding a garden alongside the chateau itself. In addition to this work, he made various architectural changes to the house, as whenever Léonce Récapet had ideas, he always saw his theories and projects through to the end. He therefore asked an architect he knew to build a tour above Château Bonnet that initially resembled a chartreuse. When this architect showed no interest whatsoever, in 1910 Léonce Récapet built a tower without his help, offering extraordinary views of the then 120 hectares of vineyards that covered the hillsides around the chateau, home of the Lurton family.
By Valérie Lasala – Communication