You must be old enough to consume alcohol legally in your country of residence.
Enter in the website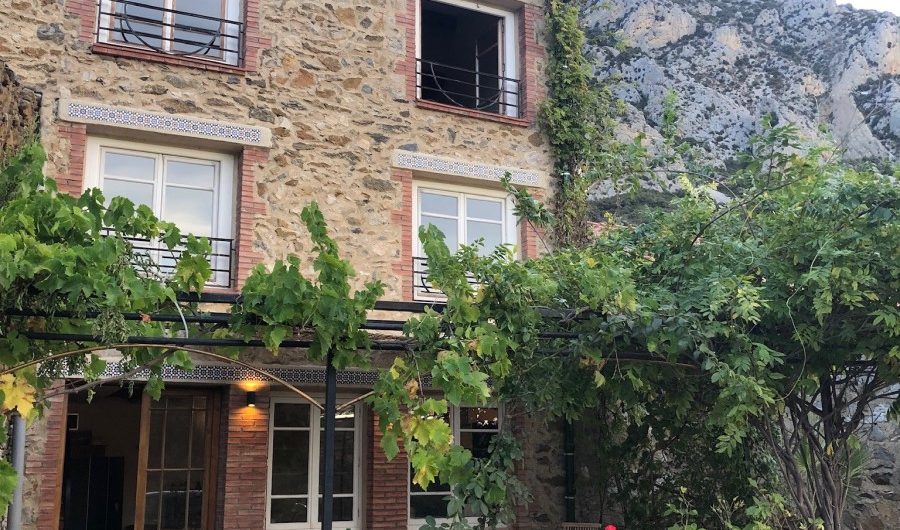 Following the opening up of a series of estates in Spain, Chile and Argentina, Mas Janeil is now the place where wine enthusiasts can discover how our wines are made during a tourist visit. Whether a knowledgeable wine connoisseur or epicurean tourist, our services enable anyone to satisfy their curiosity and sate their palate.
The majority of Mas Janeil's 70 hectares of vineyards are in the village of Tautavel, backing on to the foothills of the Pyrenees in the Agly Valley. Overlooked by the Quéribus Cathar castle, the estate consists of 34 hectares of vines spread across various plots that are used to make wines with a range of profiles, shaped by these high-altitude terroirs of schist, clay and granite. In a high position overlooking the valley, this two-storey stone building – with its three beautiful guest rooms and a magnificent terrace offering views of inland and the plots of vines – opened its doors in the spring of 2020. The brightness of the main room served by a beautiful staircase in traditional terracotta, the guest rooms with their refined lines and sober materials: everything respects the wealth of the site and offers all the ingredients you need for a friendly break and an unforgettable stay. If you have already had an opportunity to visit the Mas winery, taste the different wines (by appointment), and understand the subtleties of the winemaking process, you can now explore the many riches of the Eastern Pyrenees during a stay with us.
Via heritage and nature, this immersion in a knowledge and understanding of terroir and this chance to share the passion that drives our winegrowers will help you understand and explore the wines' typical features in a new way, as well as the personalities of the people who make them…
By Valérie Lasala – Communication