You must be old enough to consume alcohol legally in your country of residence.
Enter in the website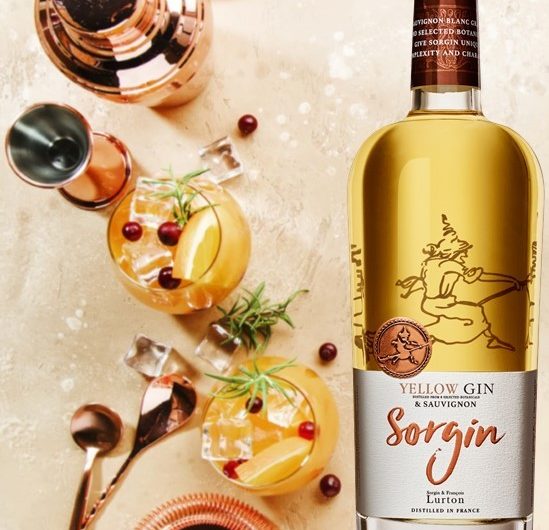 FRENCH HARVEST

A variation on the famous French 75 using a winter fruit: apple.

50 ml Sorgin Original
25 ml sugar syrup (see tip)
25 ml freshly squeezed lemon juice
Splash of Brut or Extra Brut cider

Mix the Sorgin, syrup and lemon juice in a shaker filled with ice and shake. Pour into a champagne flute and top up with a splash of cider. Decorate with lemon peel.

BE BEE MARTINE by Lucas Maraton of Symbiose Bordeaux

A variation on the famous Martinez, a classic cocktail created in the 1880s in the USA, and a combination of two other classics: the Manhattan and the Dry Martini.

15 ml Léonce Rouge (Maury)
10 ml hydromel – mead
60 ml Yellow Sorgin
Bar spoon de Pedro Ximenez Drop of propolis

In a shaker filled with ice, add the Léonce,
Yellow Sorgin, hydromel and Pedro Ximenez and mix.
Pour into a coupe glass and add a drop of propolis in the middle.
Tip: how to make a homemade sugar syrup
Put equal amounts of water and caster sugar in a saucepan and bring to the boil. When the sugar has fully dissolved in the water, the syrup is ready. It will keep in the fridge for two months in a sealed container.
By Sabine Lurton – Alambic Director